In Costa del Sol in Spain, What's normally considered feverish activity is finding a spot along the Mediterranean Sea to gaze at the fishing boats, crying "Ole" at a bullfight, or just old-fashioned bikini watching. But come Sept. 26-28, the genteel pace of this sun-kissed vacationland will suddenly give way to golf's high-anxiety "Olympics," the 32nd installment of the bi-annual Ryder Cup. Then, America's best golfers, led by Tiger Woods, Tom Lehman, and Mark O'Meara, will battle their European counterparts – and try to avenge the United States' stunning defeat in 1995.
The site for these hostilities will be the Valderrama Golf Club in Sotogrande, a 6,857-yard, Robert Trent Jones design that annually hosts the Volvo Masters and which has been described as the most visually striking course in continental Europe.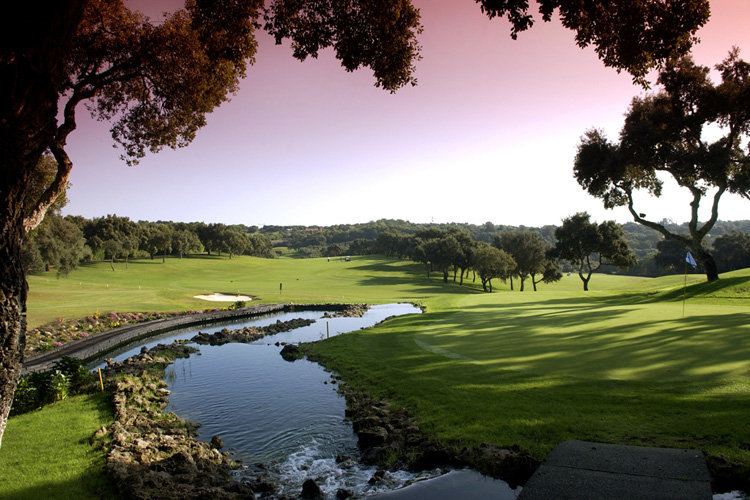 While such lavish praise is purely subjective, even on the Costa del Sol, where the region's 36 courses have become a magnet for golfers worldwide, there's no disputing one alluring fact: It's a beast, and worthy of golf's greatest matadors. That's why Valderrama was the first course chosen to stage a Ryder Cup outside England and the U.S.
Checkered with lakes, cavernous bunkers and the slickest of greens, and constantly buffeted by two prevailing winds, this tricky course is uncompromising – a tight, target golf layout on which jones has masterfully shaped every hole to be "a hard par and a very easy bogey."
"Our guys are studs," says U.S. team captain Tom Kite.

"But with all these huge cork oak trees that have such big trunks and hang out, twist and turn, golfers will have a number of situations where they find themselves in the fairway and won't have a clear shot to the hole. They'll be working around the tree, over, under. So if Valderrama favors somebody, it'll be the player who can control the ball and maneuver it well left and right."
Then there's that wind. The combatants will have to hit a variety of high and low shots to greens perched on foreboding ridges, so it's understandable why the swashbuckling European team captain, Seve "El Kid" Ballesteros, hand-picked Valderrama to host this fabled event. Most of Europe's finer players, Volvo Masters contestants such as Costantino Rocca, Jose Maria Olazabal, and Bernhard Langer, are used to playing here and won't come unglued when the gusts push shots into the punishing rough. Hence, Seve and company's home advantage.
If You Go
In Andalusia, the magical region of Spain that sits in the shadow of Gibraltar and is only 50 minutes by air from Madrid, vacationers can golf at numerous acclaimed courses, hit the beach, drive to picturesque hill towns known for their sherry grape fields, or just take life easy, sipping sangria while watching flamenco dancers in a seaside nightclub.
Along the fabled coastline, now bursting with hotels, marinas and casinos, there are also many small harbors where boats can be chartered for fishing expeditions and water skiing. Yet if visitors have already found enough water on golf courses, they should consider other diversions, such as excursions to Grenada, Sevilla and small whitewashed towns in the Sierra Nevadas first settled by the Phoenicians and Romans centuries ago.
But no matter what your pleasure – golf, a cultural adventure, or even a short ferry ride to Morocco from the port town of Algeciras – at day's end, eat and drink heartily, because on the Costa del Sol, particularly at its many beachside restaurants, the no-frills cooking is Pescado to sardines and small squid or calamari to, usually roasted on spits and, best of all, served with famous sweet Malaga wines.
These dark and aromatic elixirs might lead to a few errant golf shots the following morning, but don't worry and enjoy! For in this fantasy-land known as the Costa del Sol, where all sorts of delicious nightly pleasures abound, manana is a long way off.